National Grating partner chosen by NOAA for Fiberglass Grating San Francisco project
Mark Bailey works for the National Oceanic & Atmospheric Administration (NOAA) , a US Govt agency located in the Dept. of Commerce. Their office is responsible for gathering the data used to produce the tide prediction tables. To do that, they install and maintain a network of tide stations that measure the water level and transmit that information back to them.
This location is in the south San Francisco Bay was requested by a group of local and federal agencies involved in restoration of the shoreline. Old salt ponds are having their levees breached and the land inside is being re-graded to recreate the original shoreline topography.
"Good predictions of expected high and low tides is essential for this effort and so they requested our offices assistance. There is very little in the way of docks or other shore based facilities to mount our sensor on so the power line was selected as the next best site." says Bailey.
They use a radar sensor to measure the water level. Its readings are logged to an instrument in the large white enclosure and transmitted via satellite every hour. The whole system is powered by a solar panel.
The FRP deck was fabricated by National Grating partner Southwell Corp in Burnaby, B.C. Canada, just north of Seattle, WA. The supports are made from 8″ x 2-3/16″ x 3/8″ C-Channel with two 4' x 8' sheets of 1-1/2" Molded Grating. All the holes for the stainless steel hardware were pre-drilled, so when NOAA received the deck pieces they were able to easily assemble the frame themselves.
The frame and the grating were then taken out to the site by boat where the grating deck was fastened to the frame using M-Clips.
Our Fiberglass Grating San Francisco distribution network offers next-day shipping to the following centers:
Los Angeles, San Diego, San Jose, San Francisco, Fresno, Sacramento, Long Beach, Oakland, Bakersfield, Anaheim, Santa Ana, Riverside, and Stockton.
Bulk and Wholesale Discounts Available on Large Orders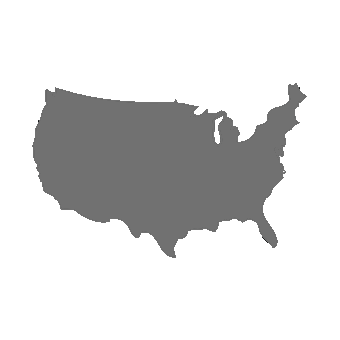 Fast Delivery via our Superior Logistics Network
National Grating provides molded fiberglass grating, fiberglass tube, fiberglass angle and hardware to ALL locations in California, including Los Angeles, San Diego, San Jose, San Francisco, Fresno, Sacramento, Long Beach, Oakland, Bakersfield, Anaheim, Santa Ana, Riverside, and Stockton. Our pricing and service experts are standing by to help to find the best product for your project. With many varieties in stock and expedited shipping, we can supply your project with molded fiberglass grating at the best price.

Molded Fiberglass Grating Radio Frequency Transparency
In today's connected world, we depend on cellular telephone signals, Wi-Fi networks and over the air radio and television signals. Wi-Fi and Bluetooth connectivity are essential to on-site work environments. Steel structures significantly disrupt these signals. Molded Fiberglass grating is an essential part of FRP building structures that are "electronically transparent" and do not interfere with radio frequency transmissions.
http://nationalgrating.com/wp-content/uploads/2015/03/00-Mike-and-the-Crew-1024x768.jpg
768
1024
alph@b3t
http://nationalgrating.com/wp-content/uploads/2015/01/ng-home-logo.gif
alph@b3t
2015-03-11 22:37:06
2018-05-18 16:25:05
NOAA FRP Platform fiberglass grating San Francisco Bay