Finish your project with the right grating clips
National Grating has stainless steel hold-down clips and fasteners for all types of fiberglass grating. We also carry the matching nuts, bolts and washers – all the fastener hardware you require for easy installation of your FRP grating clips.
Hold-down clips and fasteners for FRP grating must be corrosion resistant, durable and economical.
Our standard stainless steel clip for FRP grating has these specifications:
National Grating Price: $3.50
Ships Within 2 Business Days
Material: Stainless Steel
Size (W x L x T): 2″ x 1″ x 1/2″ Deep
Suitable For: 1″ and 1-1/2″ Deep Molded Grating
Min. Order: Sold with grating orders, not individually.
Nut, bolt and washer sold separately.
Grating Clips Product Description
The CM-15 Molded Grating Fastener is used to hold down both 1″ thick and 1-1/2″ molded grating. The clip is 1/2″ deep allowing easy access to the bolt-head.
Call 1-877-984-7788 for information and pricing on clips for other sizes of molded and pultruded FRP grating. Our experts can help you find the clip with the right specifications for your project. If you prefer, use our Quick Quote Form.
For projects, large orders, and bids, please send us a project and bulk order inquiry.
Many of our FRP products and accessories are ISO 9001 certified. Speak to a representative for more details.
Bulk and Wholesale Discounts Available on Large Orders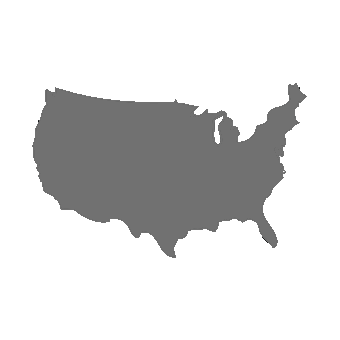 Fast Delivery via our Superior Logistics Network
National Grating provides fiberglass grating clips, fiberglass tube, fiberglass angle and hardware to ALL USA States including California, Oregon, Alaska, Florida, New York, Illinois, Pennsylvania, Ohio, Georgia, Michigan, Virginia, Massachusetts, Arizona, Washington, North Carolina, Nevada, Texas, New Mexico, Indiana, Tennessee, Colorado, Maryland, Missouri, Wisconsin and Utah. Our pricing and service experts are standing by to help to find the best product for your project. With many varieties in stock and expedited shipping, we can supply your project with fiberglass grating clips at the best price.

Fiberglass Grating Radio Frequency Transparency
In today's connected world, we depend on cellular telephone signals, Wi-Fi networks and over the air radio and television signals. Wi-Fi and Bluetooth connectivity are essential to on-site work environments. Steel structures significantly disrupt these signals. Fiberglass structures and grating are an essential part of FRP building structures that are "electronically transparent" and do not interfere with radio frequency transmissions.