National Grating Supplies FRP Structural Shapes for WTC Transportation Hub
Reaching three levels underground, the 800,000-square-foot World Trade Center transportation hub will link the PATH trains with Hudson River ferries to New Jersey, and 11 city subway lines. Hundreds of workers are busy around the clock building the nearly $4 billion steel-concrete-and-glass structure, set to open in 2015.
Through New York based Broad Construction National Grating supplied FRP structural shapes used in building the Transportation Hub.
Currently under construction are the two wing-like sections forming the East-West Connector, to be separated by a special feature: a skylight that will open like a huge eye.. On each Sept. 11, this "oculus" will be aligned so direct sunlight will shine through the glass at 10:28 a.m.—the time when the second tower collapsed in 2001, according to the article.
Towering over the hub is One World Trade Center, the centerpiece of the rebuilt 16-acre trade center site. And right above the complex lies the 9/11 Memorial plaza with its reflecting pools.
National Grating is pleased that our FRP structural shapes are part of this important facility.
Bulk and Wholesale Discounts Available on Large Orders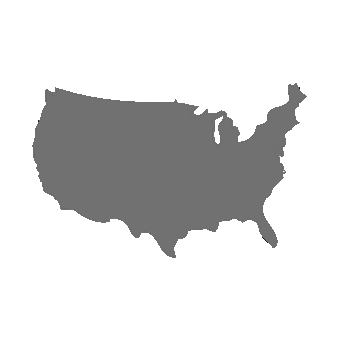 Fast Delivery via our Superior Logistics Network
National Grating provides frp structural shapes to ALL major cities including:
Texas: Houston, Dallas / Fort Worth, San Antonio, Austin, El Paso, Arlington, Dallas, and Brownsville
New York: Buffalo, Rochester, Monroe, Yonkers, Westchester, Syracuse, and Albany.
Pennsylvania: Philadelphia, Pittsburgh, Allentown, Erie, Reading, Scranton, and Bethlehem
California: Los Angeles, San Diego, San Jose, San Francisco, Fresno, Sacramento, and Oakland
Florida: Jacksonville, Miami, Tampa, Orlando, and St. Petersburg
Illinois: Chicago , Aurora, Rockford , Joliet , Naperville, Springfield , Peoria, and Elgin
Ohio: Columbus, Cleveland, Cincinnati, Toledo, Akron, Dayton , Parma , Canton, and Youngstown
Georgia: Atlanta, Augusta, Columbus, Macon, Savanna, Athens, Sandy Springs, and Roswell
Nort Carolina: Charlotte, Raleigh , Greensboro , Durham , Winston-Salem , Fayetteville , and Cary
Michigan: Detroit, Grand Rapids, Warren , Sterling Heights, Lansing Eaton & Ingham , and Ann Arbor
New Jersey: Newark , Jersey City, Paterson, Elizabeth, Edison, Woodbridge, and Lakewood
Virginia: Virginia Beach, Norfolk, Chesapeake, Richmond, Newport News, Alexandria, Hampton
Massachusetts: Boston, Worcester, Providence, Springfield, Bridgeport, New Haven, Hartford
Indiana: Indianapolis, Fort Wayne, Evansville, South Bend, Carmel, Fishers, Bloomington, Hammond
We can ship frp structural shapes within 2 business days to the following Locations:
Seattle, Spokane, Tacoma, Phoenix, Tucson, Scottsdale, Nashville, Memphis, Knoxville, St. Louis, Kansas City, Baltimore Annapolis, Frederick, Birmingham, Mobile, Huntsville, Milwaukee, Madison, Green Bay, Minneapolis, St. Paul, Duluth, Colorado Springs, Bolder, Fort Collins, Columbia, Charleston, Mount Pleasant, New Orleans, Baton Rouge, Shreveport, Louisville, Lexington, Frankfort, Portland, Eugene, Bend, Oklahoma City, Tulsa, Norman, Hartford, New Haven, Stamford, Des Moines, Cedar Rapid,
Iowa City, Jackson, Biloxi, Gulfport, Waterbury, Roanoke, Gary, Little Rock, Fayetteville, Hot Springs, Salt Lake City, Park City, St. George, Wichita, Topeka, Henderson, Carson City, Albuquerque Santa Fe, Charleston, Morgantown, Huntington, Boise, Nampa, Meridian, Idaho Falls, Bangor, Augusta, Manchester, Portsmouth, Concord, Providence, Newport, Warwick, Missoula, Billings, Bozeman, Wilmington, Dover, Newark, Sioux City, Rapid City, Fargo, Bismarck, Anchorage, Juneau, Fairbanks, Burlington, and Cheyenne
Our pricing and service experts are standing by to help to find the best product for your project. With many varieties in stock and expedited shipping, we can supply your project with frp structural shapes at the best possible price with the lowest freight charges.
https://nationalgrating.com/wp-content/uploads/2015/03/world-trade-center-transportation-hub.jpg
413
620
alph@b3t
https://nationalgrating.com/wp-content/uploads/2022/01/NG-Logo-JAN-2022-300x128.png
alph@b3t
2015-03-11 21:42:16
2018-05-18 16:25:06
National Grating FRP for World Trade Centre New York