Fiberglass Grating California
At National Grating, we provide Fiberglass grating and FRP Flooring throughout northern and southern California including Greater Los Angeles.
Our competitive prices and fast delivery have made us the first choice in FRP (Fiberglass Reinforced Products) from Redding to San Diego, and San Francisco to Lake Havasu.
We specialize is fiberglass bar grating, fiberglass decking, fiberglass tubing, pultruded fiberglass, FRP angle, catwalk grating, and FRP structural shapes.
Call us with your FRP Project
We can help select the right fiberglass grating at the best possible price. Out in-house sales and service staff have years or experience helping contractors, builders, warehouse managers, and many others.
We can supply all type of grating from heavy-duty HLC (High-load Capacity) Grating to swimming pool grating and everything in-between.
Call 1.844.599.0260 for a competitive quote on Fiberglass Grating
Everyday, more and more people are discovering the benefits of FRP for all kinds of projects. FRP is often the best choice for wet or corrosive environments where steel has rusted out. You'll find  lots of FRP in waste-water treatment plants, pump stations, mine-sites, cooling towers, cellular antenna shrouds, and waterparks to name a few.
Lighter, Stronger
Pound for pound, FRP is stronger than steel. It won't rust either so fiberglass grating is the preferred choice where weight is an issue such as marine docks, or entertainment stages. It's also non-conductive, so it is used extensively in hydro-electric applications.
Molded and Pultruded Grating
We provide both FRP molded grating and FRP pultruded grating. While molded grating is the most cost-effective option, pultruded grating is stronger and better suited for longer spans. Molded grating is made from a square grid pattern using a 3/4″, 1.5″ or 2″ square mesh. It's also bi-directional so  it's equally strong in both directions. Pultruded grating is made from a series of parallel bars and can span up to 5 feet depending on the load.
Call 1.844.599.0260 for a competitive quote on Fiberglass Grating
We can ship to all of these locations in California:
Los Angeles, San Diego, San Jose, San Francisco, Fresno, Sacramento, Long Beach, Oakland, Bakersfield, Anaheim, Stockton, Riverside, Santa Ana, Irvine, Chula Vista, Fremont, Santa Clarita, San Bernardino, Modesto, Moreno Valley, Fontana, Oxnard, Huntington Beach, Glendale, Santa Rosa, Elk Grove, Ontario, Rancho Cucamonga, Oceanside, Lancaster, Garden Grove, Palmdale, Salinas, Hayward, Corona, Sunnyvale, Pomona, Escondido, Roseville, Torrance, Fullerton, Visalia, Orange, Pasadena, Victorville, Santa Clara, Thousand Oaks, Simi Valley, Vallejo, Concord, Berkeley, Clovis, Fairfield, Richmond, Antioch, Carlsbad, Downey, Costa Mesa, Murrieta, San Buenaventura (Ventura), Temecula, Santa Maria, West Covina, El Monte, Inglewood, Burbank, El Cajon, San Mateo, and Jurupa Valley.
Be sure to ask for a freight estimate with your FRP Quote!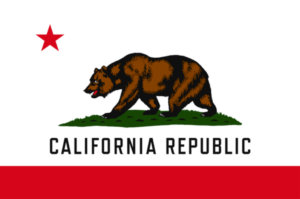 https://nationalgrating.com/wp-content/uploads/2022/03/FRP-Fiberglass-Grating.png
389
1077
NG Admin
https://nationalgrating.com/wp-content/uploads/2022/01/NG-Logo-JAN-2022-300x128.png
NG Admin
2022-03-22 00:00:51
2022-07-18 22:53:23
Fiberglass Grating California