What you should know about FRP Threaded Rod and Nuts
National Grating Threaded Rod consists of a pultruded stud with threads cut in a glass mat reinforced outer layer (the center of the stud is uni-directionally reinforced for high strength) and a molded nut. While FRP threaded rod does not possess the thread shear strength of steel, it has sufficient strength to be a viable alternative in structures where fastener corrosion is a concern or where metal fasteners are not permitted (antennae housings, computer equipment testing structures, etc.).
Features of National Grating Threaded Rod and Nuts

Corrosion Resistant
Easy to Fabricate
Low Maintenance
Low in Conductivity
Transparent to Electromagnetic Waves
Color Blends with Most Structural Materials
Common Applications of FRP Threaded Rod and Nuts

Chemical Process Equipment
Air and Water Pollution Equipment
Marine Applications
Low in Conductivity
Cellular Antenna Mounts and/or Screens
Computer Testing Facilities
For all FRP Threaded Rod and Nuts inquiries, please call 1-877-984-7788 or email sales@Nationalgrating.com or Request a Quote.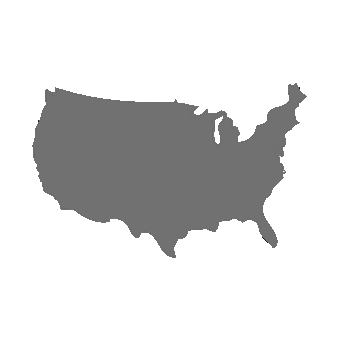 Fast Delivery via our Superior Logistics Network
National Grating provides FRP Threaded Rod and Nuts to ALL USA States including California, Oregon, Alaska, Florida, Washington, New York, Illinois, Wisconsin, Pennsylvania, Ohio, Nevada, Texas, New Mexico and Utah. Our pricing and service experts are standing by to help to find the best product for your project. With many varieties in stock and expedited shipping, we can supply your project with FRP threaded rod at the best price.

Fiberglass and Radio Frequency Transparency
In today's connected world, we depend on cellular telephone signals, Wi-Fi networks and over the air radio and television signals. Wi-Fi and Bluetooth connectivity are essential to on-site work environments. Steel structures significantly disrupt these signals. FRP structures, including FRP threaded rod and nuts, are an essential part of building structures that are "electronically transparent" and do not interfere with radio frequency transmissions.