FRP Contractor Pricing and Bulk Purchase Prices
Bigger Projects, Better Deals
National Grating is proud to be the fiberglass grating supplier of choice to hundreds of builders and FRP contractors across America. Our distribution centers across America stock all sizes of molded and pultruded fiberglass grating, as well as standard FRP angle, beam, channel and tube lengths.
We offer best contractor pricing on FRP products for all our in-stock items, and even better deals on larger quantities, right up to container pricing for your major projects.
With many years' experience in providing fiberglass structure projects for contractors and facility across North America, we know FRP. Whether your project is new construction or an upgrade, we have the durable fiberglass products you need.
And our advanced nation-wide logistics networks deliver FRP products to you quickly, keeping you on time and on budget. We have distribution centers in: Pittsburgh, PA; Houston, TX; Knoxville, TN; Rochester, MN; Salt Lake City, Utah; Orlando, FL; and Vancouver, Canada.
To get Contractor level pricing, please contact us today.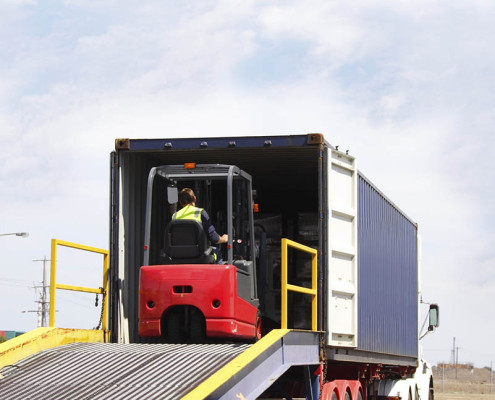 FRP contractor pricing on these project types:
We offer the fiberglass shapes and FRP grating products contractors need in the construction of:

chemical processing
food & beverage facilities
marine docks, piers and walkways
energy and refineries
aquatic centers
oil & gas platforms
power stations and sub-stations
manufacturing plants
pump stations
pharmaceutical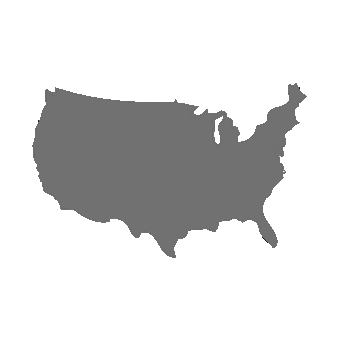 Fast Delivery via our Superior Logistics Network
National Grating provides frp contractor pricing on fiberglass grating, beams, angle, tube and channel to ALL major cities including:
Virginia: Virginia Beach, Norfolk, Chesapeake, Richmond, Newport News, Alexandria, Hampton
Massachusetts: Boston, Worcester, Providence, Springfield, Bridgeport, New Haven, Hartford
Indiana: Indianapolis, Fort Wayne, Evansville, South Bend, Carmel, Fishers, Bloomington, Hammond
Michigan: Detroit, Grand Rapids, Warren , Sterling Heights, Lansing Eaton & Ingham , and Ann Arbor
New Jersey: Newark , Jersey City, Paterson, Elizabeth, Edison, Woodbridge, and Lakewood
Illinois: Chicago , Aurora, Rockford , Joliet , Naperville, Springfield , Peoria, and Elgin
Texas: Houston, Dallas / Fort Worth, San Antonio, Austin, El Paso, Arlington, Dallas, and Brownsville
New York: Buffalo, Rochester, Monroe, Yonkers, Westchester, Syracuse, and Albany.
Pennsylvania: Philadelphia, Pittsburgh, Allentown, Erie, Reading, Scranton, and Bethlehem
Ohio: Columbus, Cleveland, Cincinnati, Toledo, Akron, Dayton , Parma , Canton, and Youngstown
Georgia: Atlanta, Augusta, Columbus, Macon, Savanna, Athens, Sandy Springs, and Roswell
North Carolina: Charlotte, Raleigh , Greensboro , Durham , Winston-Salem , Fayetteville , and Cary
California: Los Angeles, San Diego, San Jose, San Francisco, Fresno, Sacramento, and Oakland
Florida: Jacksonville, Miami, Tampa, Orlando, and St. Petersburg
We can ship within 2 business days to the following Locations:
Iowa City, Jackson, Biloxi, Gulfport, Albuquerque Santa Fe, Charleston, Morgantown, Huntington, Boise, Nampa, Meridian, Idaho Falls, Bangor, Augusta, Manchester, Portsmouth, Concord, Providence, Newport, Warwick, Missoula, Billings, Bozeman, Wilmington, Dover, Newark, Sioux City, Rapid City, Fargo, Bismarck, Anchorage, Juneau, Fairbanks, Burlington, and Cheyenne,Waterbury, Roanoke, Gary, Little Rock, Fayetteville, Hot Springs, Salt Lake City, Park City, St. George, Wichita, Topeka, Henderson, Carson City
Seattle, Spokane, Tacoma, Phoenix, Tucson, Scottsdale, Nashville, Memphis, Knoxville, St. Louis, Kansas City, Baltimore Annapolis, Bolder, Fort Collins, Columbia, Charleston, Mount Pleasant, New Orleans, Baton Rouge, Shreveport, Louisville, Lexington, Frankfort, Frederick, Birmingham, Mobile, Huntsville, Milwaukee, Madison, Green Bay, Minneapolis, St. Paul, Duluth, Colorado Springs, Portland, Eugene, Bend, Oklahoma City, Tulsa, Norman, Hartford, New Haven, Stamford, Des Moines, Cedar Rapid,
Our frp contractor pricing and service experts are standing by to help to find the best product for your project. With many varieties in stock and expedited shipping, we can supply your building or upgrade project with fiberglass grating at the best possible price with the lowest freight charges.