Molded Fiberglass Grating
Molded Fiberglass Grating is used for its high strength, corrosion resistance, light weight, long life and safety. All FRP grating from National Grating is made to meet the highest international standards.
Molded fiberglass grating also has many advantages over steel grating for performance and cost effectiveness. With a much higher strength-to-weight ratio, molded fiberglass grating is easy to handle, making for quick installation.
In stock at a distribution center close to you. National Grating distribution centers stock gratings that satisfy general industrial needs all the way up to high load requirements like forklift traffic.
National Grating is the leading supplier of molded grating in North America. We have thousand of panels in stock ready to ship.

We offer the Best Price, Best Delivery and the Best Customer Service in the industry

Call 1-844-599-0260 for more information.

Curious about which fiberglass grating specifications are right for your project?
Download our Grating Selection Chart to help you find the right type of grating. To help you with load calculations, we have a handy molded grating load table PDF with information on the load capacities of different grating sizes.
We're ready to answer any questions – use our Quick Quote Form or call us at 1-844-599-0260. We can help!
Molded Grating Resin Systems
National Grating Fiberglass Trench and Drain Grates are available in two standard resin systems. Each providing different levels of corrosion protection. Both resin systems meet Class 1 Flame Spread Rating per ASTM E-84 test standards.
Polyester: A premium-grade isophthalic polyester resin system that provides excellent corrosion protection. Standard colors: Dark Gray, Light Gray, Yellow, and Green. Equivalent to Fiberglass Grating Competitor Brand and Strongwell Duragrate PP.

Vinyl ester: A chemically resistant system that provides the highest level of corrosion protection. Standard colors: Yellow, Dark Gray, and Orange. Equivalent to Fiberglass Grating Vinyl Ester and Strongwell Duragrate VE.
Common Panel Sizes
Common sheet sizes for FRP grating include: 4'x8′, 4'x12′, and 3'x10′. Common thicknesses include: 1″, 1.5″ and 2″
Applications
Our molded FRP gratings have applications in many industries, including:
chemical processing
food & beverage
marine
oil & gas
power
manufacturing
construction
pharmaceutical
metals & mining
Strong, Lightweight and Corrosion-Resistant
Molded FRP Grating has the strength of steel, but it won't corrode like steel can.
Safer Walking Surface for Trench Covers and Fiberglass Walkways
A coarse, gritted epoxy coating enhances traction.
Support and Stability
Molded Fiberglass Grating Panels are equally strong in both directions
Easy Fabrication
FRP Flooring Panels are lightweight, easy to transport, and can be cut and fabricated using standard hand tools.
Extended Life
The coated resin surface increases resistance to chemical corrosion and continuous UV exposure.
Bulk and Wholesale Discounts Available on Large Orders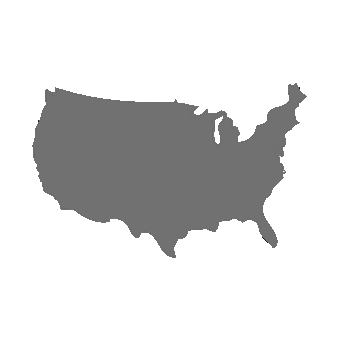 Fast Delivery via our Superior Logistics Network
National Grating provides molded fiberglass grating, fiberglass tube, fiberglass angle and hardware to ALL USA States including California, Oregon, Alaska, Florida, New York, Illinois, Pennsylvania, Ohio, Georgia, Michigan, Virginia, Massachusetts, Arizona, Washington, North Carolina, Nevada, Texas, New Mexico, Indiana, Tennessee, Colorado, Maryland, Missouri, Wisconsin and Utah. Our pricing and service experts are standing by to help to find the best product for your project. With many varieties in stock and expedited shipping, we can supply your project with molded fiberglass grating at the best price.
We ship Molded Grating to all major cities including:
Texas: Houston, Dallas / Fort Worth, San Antonio, Austin, El Paso, Arlington, Dallas, and Brownsville
Florida: Jacksonville, Miami, Tampa, Orlando, and St. Petersburg
Georgia: Atlanta, Augusta, Columbus, Macon, Savanna, Athens, Sandy Springs, and Roswell
North Carolina: Charlotte, Raleigh , Greensboro , Durham , Winston-Salem , Fayetteville , and Cary
Massachusetts: Boston, Worcester, Providence, Springfield, Bridgeport, New Haven, Hartford
New York: Buffalo, Rochester, Monroe, Yonkers, Westchester, Syracuse, and Albany.
New Jersey: Newark , Jersey City, Paterson, Elizabeth, Edison, Woodbridge, and Lakewood
Illinois: Chicago , Aurora, Rockford , Joliet , Naperville, Springfield , Peoria, and Elgin
Virginia: Virginia Beach, Norfolk, Chesapeake, Richmond, Newport News, Alexandria, Hampton
Pennsylvania: Philadelphia, Pittsburgh, Allentown, Erie, Reading, Scranton, and Bethlehem
Indiana: Indianapolis, Fort Wayne, Evansville, South Bend, Carmel, Fishers, Bloomington, Hammond
Ohio: Columbus, Cleveland, Cincinnati, Toledo, Akron, Dayton , Parma , Canton, and Youngstown
California: Los Angeles, San Diego, San Jose, San Francisco, Fresno, Sacramento, and Oakland
Michigan: Detroit, Grand Rapids, Warren , Sterling Heights, Lansing Eaton & Ingham , and Ann Arbor
We can ship within 2 business days to the following:
Hartford, Nampa, Meridian, Idaho Falls, Bangor, Augusta, Manchester, Portsmouth, Concord, Providence, Newport, Warwick, Missoula, New Haven, Stamford, Anchorage, Juneau, Fairbanks, Burlington, and Cheyenne,Waterbury, Roanoke, Gary, Little Rock, Fayetteville, Hot Springs, Louisville, Des Moines, Cedar Rapid, Memphis, Knoxville, St. Louis, Kansas City, Baltimore, Annapolis
Lexington, Frankfort, Frederick, Birmingham, Mobile, Huntsville, Milwaukee, Madison, Green Bay, Minneapolis, St. Paul, Duluth Shreveport, Colorado Springs,  Bolder, Fort Collins, Columbia, Charleston, Mount Pleasant, New Orleans, Baton Rouge
Seattle, Spokane, Tacoma, Phoenix, Tucson, Scottsdale, Nashville, Portland, Eugene, Bend, Oklahoma City, Tulsa, Norman
Salt Lake City, Park City, St. George, Wichita, Topeka, Henderson, Carson City, Iowa City, Jackson, Biloxi, Gulfport, Albuquerque Santa Fe, Charleston, Billings, Bozeman, Wilmington, Dover, Newark, Sioux City, Rapid City, Fargo, Morgantown, Huntington, Boise, Bismarck
[/av_three_fourth]