Fiberglass stairs are the best solution outdoor anti-slip stairs. They outlast traditional building materials and are easy to install. Stair treads made of FRP grating are lightweight, easy to fabricate, and highly durable.
Fiberglass stair treads are available as molded FRP treads with yellow nosings and a gritted surface, for the ultimate in safety. Non-slip stair treads are corrosion resistant and lightweight.
Fiberglass stairs can be fabricated from fiberglass grating, which opens up the options enormously for color, resin, grit, mesh size, and whether molded fiberglass grating or pultruded FRP grating is more suitable.
Fiberglass Railing Systems are a natural accompanying product with fiberglass stairs for corrosive environments – all components will outlast and outperform steel, stainless steel, wood, or other traditional materials. National Grating and provide your project with color-matched components for an attractive stair system at the best price.
Fiberglass Stair Tread Covers are also available.
Bulk and Wholesale Discounts Available on Large Orders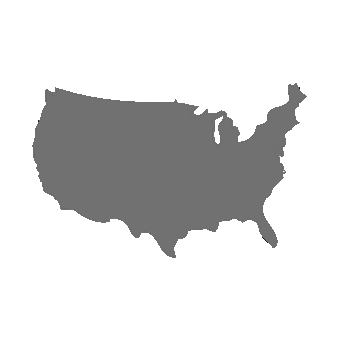 Fast Delivery via our Superior Logistics Network
National Grating provides Fiberglass Stair Treads, fiberglass grating, fiberglass tube, fiberglass angle and hardware to ALL USA States including California, Oregon, Alaska, Florida, New York, Illinois, Pennsylvania, Ohio, Georgia, Michigan, Virginia, Massachusetts, Arizona, Washington, North Carolina, Nevada, Texas, New Mexico, Indiana, Tennessee, Colorado, Maryland, Missouri, Wisconsin and Utah. Our pricing and service experts are standing by to help to find the best stair treads for your project. With many varieties in stock and expedited shipping, we can supply your project with fiberglass stair treads at the best price.

Fiberglass Stair Treads and Radio Frequency Transparency
In today's connected world, we depend on cellular telephone signals, Wi-Fi networks and over the air radio and television signals. Wi-Fi and Bluetooth connectivity are essential to on-site work environments. Steel structures and stair treads significantly disrupt these signals. Fiberglass stair treads are an essential part of FRP building structures that are "electronically transparent" and do not interfere with radio frequency transmissions.