How to Cut Fiberglass Grating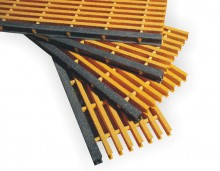 Cutting FRP Grating is easy if you do it right. You can use the same saws used for cutting wood, to cut FRP. They key is to use a diamond tip blade. If you try to use a regular blade to cut fiberglass grating, it will dull very quickly.
This video shows how to cut FRP Grating safely using a standard skill saw.
Be Safe When You Cut FRP Grating
These safety tips are very important. When cutting FRP, you should saw a little slower that you would normally cut wood. If you try to cut too fast, the saw blade might get jammed. There will be quite a bit of fiberglass dust, so be sure to use a mask with a proper fiberglass filter. If you don't have a ventilation system, a fan will help direct the dust away from you.
You can cut curves and angles in fiberglass grating the same way. You can use a reciprocating saw or a jig-saw. Again, the key is to use a diamond-tip blade.
When you cut FRP grating, the general rule is that you have to re-seal it with polyurethane. You can pick up a can of polyurethane spray at any paint store. However, some of the varieties of grating we sell at National Grating have a polymer composition that is so durable, re-sealing may not be required in some applications. Contact us to learn which type of grating best suits your needs.
So, the next time you buy Fiberglass Grating from National Grating, you can either order it cut to size, or order full panels and choose to cut FRP grating yourself!
Call 1-877-984-7788 for a competitive price quote.
Bulk and Wholesale Discounts Available on Large Orders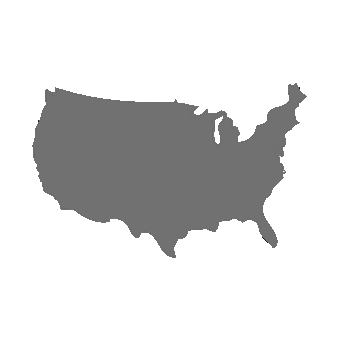 Fast Delivery via our Superior Logistics Network
National Grating provides pultruded and molded fiberglass grating, fiberglass tube, fiberglass angle and hardware to ALL USA States including California, Oregon, Florida, New York, Illinois, Pennsylvania, Ohio, Georgia, Michigan, Virginia, Massachusetts, Arizona, Washington, North Carolina, Nevada, Texas, New Mexico, Indiana, Tennessee, Colorado, Maryland, Missouri, Wisconsin and Utah. Our pricing and service experts are standing by to help to find the best product for your project. With many varieties in stock and expedited shipping, we can supply your project with fiberglass grating at the best price.

Fiberglass Grating and Radio Frequency Transparency
In today's connected world, we depend on cellular telephone signals, Wi-Fi networks and over the air radio and television signals. Wi-Fi and Bluetooth connectivity are essential to on-site work environments. Steel structures significantly disrupt these signals. Fiberglass grating is an essential part of FRP building structures that are "electronically transparent" and do not interfere with radio frequency transmissions.
https://nationalgrating.com/wp-content/uploads/2015/03/How-to-Cut-FRP-Grating1.png
335
529
alph@b3t
https://nationalgrating.com/wp-content/uploads/2022/01/NG-Logo-JAN-2022-300x128.png
alph@b3t
2015-02-11 16:39:58
2018-05-18 16:25:09
How to Cut Fiberglass Grating