Looking for Fiberglass Ladders at the best price?
Fiberglass Ladders by National Grating are manufactured with hollow FRP pultruded shapes. Our high-performance ladders boast a very high strength-to-weight ratio – much better than steel. The side sections are square tube, and the rungs are fluted tube. Ladders can be wall mounted or floor mounted, and are easily able to withstand extreme corrosive environments.
FRP ladders are useful for applications such as wastewater treatment facilities, chemical or industrial plants, marine environments, manufacturing, metals & mining, pulp & paper, or any location where corrosion and ease-of-installation are considerations. Often these FRP ladders are chosen to conform with OSHA regulations, or to prevent the electrical conductivity issues present in aluminum and steel ladders.
Creating custom length ladders as part of a project? Get a detailed quotation quickly using our Projects and Bulk Quote Order Form or send an email to sales@nationalgrating.com.
Benefits of FRP Ladders
Corrosion resistance; slip resistance; lightweight yet durable; fire retardant; low maintenance; UV protection; easily fabricated; quick and easy to install; electrically and thermally non-conductive; electronically transparent.
National Grating provides fibreglass ladder systems for numerous applications, with the strength and durability your project demands. Our responsive service experts will give you a prompt quote and ensure quick delivery of your FRP ladder.
For the best FRP ladder prices, please call 1-877-984-7788 or email sales@Nationalgrating.com or to confirm availability and landed costs, Request a Quick Quote.
Some of the Fiberglass Ladders available from National Grating
Need a standard size FRP ladder, quick? We have standard size FRP ladders in stock and ready to go!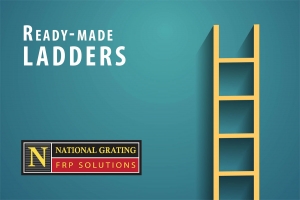 Bulk and Wholesale Discounts Available on Large Orders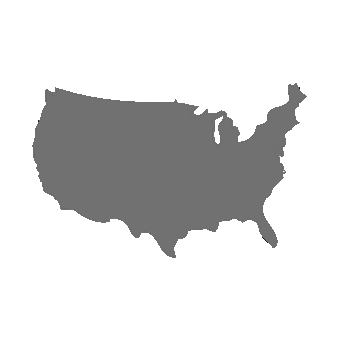 Fast Delivery via our Superior Logistics Network
National Grating provides fiberglass ladders and grating, fiberglass tube, fiberglass angle and hardware to ALL USA States including California, Oregon, Alaska, Florida, New York, Illinois, Pennsylvania, Ohio, Georgia, Michigan, Virginia, Massachusetts, Arizona, Washington, North Carolina, Nevada, Texas, New Mexico, Indiana, Tennessee, Colorado, Maryland, Missouri, Wisconsin and Utah. Our pricing and service experts are standing by to help to find the best product for your project. With many varieties in stock and expedited shipping, we can supply your project with fiberglass ladders at the best price.

Fiberglass Ladders and Radio Frequency Transparency
In today's connected world, we depend on cellular telephone signals, Wi-Fi networks and over the air radio and television signals. Wi-Fi and Bluetooth connectivity are essential to on-site work environments. Steel structures significantly disrupt these signals. Fiberglass ladders, railings and grating are an essential part of FRP building structures that are "electronically transparent" and do not interfere with radio frequency transmissions.