Dock Repair, Upgrades and New Installs
FRP Walkway Panels Make for Fast and Easy Install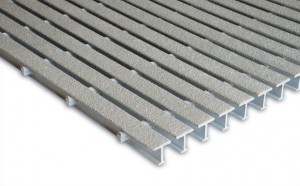 Fiberglass dock and walkway grating from National Grating is an excellent option to renew or repair dock surfaces at your marina, cottage or waterfront facility. Choose from surfaces that are easy to walk on, even in bare feet, or industrial options with a very high percentage of open area for maximum water drainage. Our gritted slip-resistant surfaces provide safe footing on your dock in rain and heavy weather.
Whatever your circumstance, we have a dock surface that works for your marina. Our dock surface grating material comes in easy to use sheets of 2′, 3′ and 4′ wide, with lengths from 8′ to 20′. It is also available in several colors and depths, which means that we have a ready solution, whatever the load bearing capacity and span strength you require.
Mini-Mesh Dock Grating
One of the most popular fiberglass dock grating options is Mini-mesh FRP grating. Top top surface is made from a grid pattern using 1/4″ wide bars space ever 3/4″ creating 1/2″ open squares. This provides a great deal of surface area and is extremely comfortable to walk on in bare feet.
Call 1.844.599.0260 for a quote on Mini-Mesh Dock Grating
FRP dock surfaces from National Grating install quickly and look great. You can easily cut them to size them yourself with a circular saw and a diamond blade. They can be fastened to existing support structures with purpose-designed clips that are very easy to use. FRP walkway panels outperform wood, which degrades quickly in a wet environment, cracks and checks in the freeze thaw cycle and suffers from the use of cleaners and de-icing chemicals. The FRP dock surface easily handles foot traffic, rolling carts and all the demands made in a busy marina environment.
Dock walkway panels from National Grating are made of lightweight FRP, and do not require heavy equipment to move them, unlike steel grating. Installing heavy dock timbers one by one is time consuming, dirty work. Our FRP dock walkway materials can be installed quickly, as each section covers a larger surface area – panels come as large as 80 square feet!
Nine Reasons to Choose FRP Grating
for Your Dock and Walkway Surfaces
Dock Repair and Walkway Materials – FRP Grating by National Grating
As a marina owner or contractor, you know that you are in the business of looking good. Choose the dock repair option that gives a clean, professional appearance – FRP dock walkway panelsfrom National Grating. Available in several distinctive colors, the fiberglass reinforced dock surface material we offer will keep its color, resist stains and clean easily. It is a great choice to replace unsightly warped and rotted dock planking.
Easy Sizing and Installation
Dock walkway and floor grating from National Grating is much easier to transport, fabricate and install than heavy steel grating. It only weighs a fraction of the steel, while giving comparable performance. No need for welders and torch-cutters – you can easily cut FRP grating yourself with your circular saw and a diamond blade. (See our super-easy cutting guide.) Dock repair has never been so easy.
FRP walkway panels also cover much more surface area than wood timbers for comparable weight. FRP will not rot, warp or discolor like wood.
Easy Clean-up
FRP grating can be pressure-washed and is resistant to chemicals. A great choice for your dock repair and marina upgrades.
Avoiding Theft and Vandalism
An unfortunate reality is that metal thieves prey on unprotected areas in your facility. Metal grating in open areas is easily stolen and sold for scrap value, causing inconvenience and an unsafe environment for your visitors. FRP has no scrap metal value for thieves. Bad guys begone!
Lower Cost of Ownership
With a long service life and the ability to handle the product yourself (no welders or steel fabrication required), FRP dock walkways from National Grating will save you all those extra contractor repair costs over the years.
The Thickness and Sheet Sizes You Need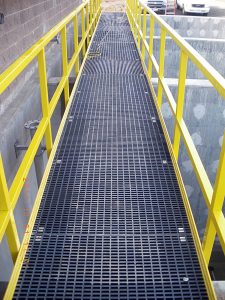 FRP grating comes in several types, molded (usually a pattern of squares), pultruded (a series of bars), or mini-mesh (smaller holes). We are happy to suggest the right solution for your need. Questions you will need to consider include:
will the grating have foot traffic only or automotive traffic as well?
is extra performance required (i.e., handling heavy-duty vehicles)
what span is required?
what lengths are required?
if going into an existing installation, what is the depth of the drain trench?
have you ensured that there are adequate shoulders to support the grating?
what color would you like? (Ask our reps for colors available for your specs.)
would you like a gritted non-slip surface for extra safety?
which grating sheet sizes will give you most efficient cuts? We can help you with this!
Durable and Attractive
FRP grating from National Grating will perform for years without fading or cracking, and you will never have to worry about rust!
Dock Walkway Grating Panels – Now in Stock
Marina walkway FRP grating and trench grates from National Grating ship within two days of your order from a distribution center near you.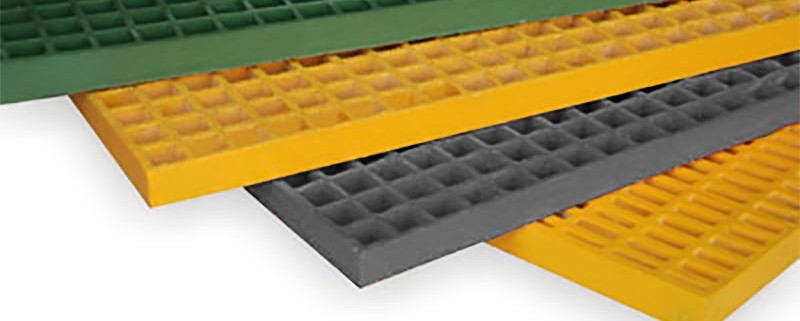 Bulk and Wholesale Discounts Available on Large Orders
Pultruded Fiberglass Grating – Call 1-877-984-7788 for current stock
I-4010 Pultruded FRP Grating, 1" Deep, 5' x 12' Panel, 40% Open Spacing
I-6015 Pultruded FRP Grating, 1.5" Deep, 5' x 20' Panel, 60% Open Spacing
T-5020 Pultruded FRP Grating, 2" Deep, 5' x 12' Panel, 50% Open Spacing
T-5020 Pultruded FRP Grating, 2" Deep, 5' x 20' Panel, 50% Open Spacing
T-1700 Pultruded FRP Grating, 70% Open Spacing
Molded Fiberglass Grating 1 Inch Thick 1.5" Square Mesh
3' x 10' Panel,  Dark Gray
4' x 12'  Panel, Dark Gray
4' x 12'  Panel, Light Gray
Molded Fiberglass Grating 1-1/2 Inch Thick 1.5" Square Mesh
3' x 10' Panel, Dark Gray
3' x 10' Panel, Yellow
3' x 10' Panel, Orange
4' x 8' Panel, Dark Gray
4' x 8'  Panel, Green
4' x 12' Panel, Dark Gray
4' x 12'  Panel, Yellow
4' x 12'  Panel, Green
4' x 12'  Panel, Dark Gray
5' x 10'  Panel, Dark Gray
5' x 10'  Panel, Light Gray
Molded Fiberglass Grating 2 Inch Thick 2" Square Mesh
4' x 12'  Panel, Dark Gray
Our Dock Surfaces and Fiberglass Grating Warehouse and distribution network also stocks:
Fiberglass Grating, Decking, Flooring, and Floor Grates
Fiberglass Stairs and Stair Tread Covers
Fiberglass Structural Members including Beams, Channel, Angle, and Tubing
Fiberglass Plate and Flat sheet in 1/8", 3/16" ¼", 3/8", ½", ¾" and 1"
Fiberglass Railing and Ladders
We can ship FRP Grating for your dock repair next day to cities in Florida, Georgia, Alabama, Louisiana, Texas, California, Oregon, Washington, South Carolina, North Carolina, Virginia, Connecticut, Massachussets, Maine, Wisconsin, Illinois, Alaska and the continental USA.
Bulk and Wholesale Discounts Available on Large Orders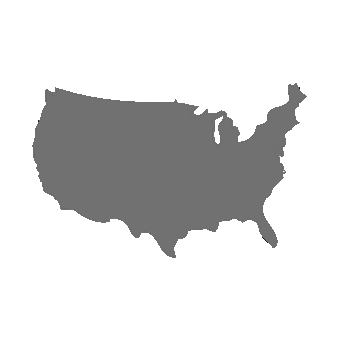 Fast Delivery from our Fiberglass Grating Warehouse via our Superior Logistics Network
National Grating provides fiberglass shapes you can use for dock repair including fiberglass tube, fiberglass beams, fiberglass angle, fiberglass rod and related hardware to ALL USA States including California, Oregon, Alaska, Florida, New York, Illinois, Pennsylvania, Ohio, Georgia, Michigan, Virginia, Massachusetts, Arizona, Washington, North Carolina, Nevada, Texas, New Mexico, Indiana, Tennessee, Colorado, Maryland, Missouri, Wisconsin and Utah. Our pricing and service experts are standing by to help to find the best product for your project. With many varieties in stock and expedited shipping, we can supply your dock repair or marina installation project with fiberglass walkway grating at the best price.

Fiberglass Walkways, Marina and Dock Access Surfaces and Radio Frequency Transparency
In today's connected world, we depend on cellular telephone signals, Wi-Fi networks and over the air radio and television signals. Wi-Fi and Bluetooth connectivity are essential to on-site work environments. Steel structures significantly disrupt these signals. Fiberglass structures and components such as fiberglass grating panels and fiberglass tubes are an essential part of FRP building structures that are "electronically transparent" and do not interfere with radio frequency transmissions.