Pit Grate Replacement:
Nine Reasons to Choose Fiberglass
Pit Grates from National Grating
Pit Grates – Industrial Safety Grating and Flooring by National Grating
Your workers' safety is important. Choose the flooring option that gives safe footing and a clean, professional appearance – FRP floor grating and pit grates from National Grating. Available in several distinctive colors, the fiberglass reinforced grating we offer will keep its color, resist stains and clean easily. The right choice for new pit installs, or to replace unsightly corroded and rusty steel grating.
Easy Sizing and Installation
Fiberglass grating from National Grating is much easier to transport, fabricate and install than heavy steel grating. It weighs much less steel, while giving comparable performance, and long life. There is no need for welders and torch-cutters – you can easily cut FRP grating yourself with your circular saw and a diamond blade. (See our super-easy cutting guide.)
Grates that Clean Easily
Debris tends to collect around pit grate areas, where it absorbs oil and other chemicals, looks terrible and creates slip and trip hazards. Are you dreading the task of levering out heavy steel grates that pinch fingers and toes and strain your back? Fiberglass grating is so much easier to handle! Cleaning out grating areas is no longer a hazardous and muscle-busting chore.
Reduce Theft and Vandalism
An unfortunate reality is that metal thieves prey on unprotected areas in your facility. Metal grating in open areas is easily stolen and sold for scrap value, causing inconvenience and an unsafe environment for your staff and customers. FRP has no scrap metal value for thieves. Bad guys begone!
Lower Cost of Ownership
With a long service life and the ability to handle the product yourself (no welders or steel fabrication required), FRP pit grating will save you all those extra contractor repair costs over the years.
The Thickness and Sheet Sizes You Need
FRP pit grating from National Grating comes in several types, molded (usually a pattern of squares), pultruded (a series of bars), or mini-mesh (smaller holes). We are happy to suggest the right solution for your need. Questions you will need to consider include:
will the grating have foot traffic only or automotive traffic as well?
is extra performance required (i.e., handling heavy-duty vehicles)
what span is required?
what lengths are required?
if going into an existing installation, what is the depth of the drain trench?
have you ensured that there are adequate shoulders to support the grating?
what color would you like? (Ask our reps for colors available for your specs.)
would you like a gritted non-slip surface for extra safety?
which grating sheet sizes will give you most efficient cuts? We can help you with this!
Durable and Attractive
Fiberglass pit grating from National Grating will perform for years without fading or cracking, and you will never have to worry about rust!
Pit Safety Grating – Now in Stock
Pit grates, drain grating and trench grates from National Grating ship within two days of your order from a distribution center near you.

Bulk and Wholesale Discounts Available on Large Orders
Get your quote now!
1.844.599.0260
Our FRP experts are ready to help.
Bulk and Wholesale Discounts Available on Large Orders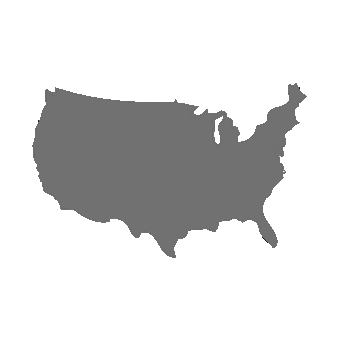 Fast Delivery of FRP Pit Grating for Industrial Use via our Superior Logistics Network
National Grating provides  Fiberglass Pit Grating to all major cities.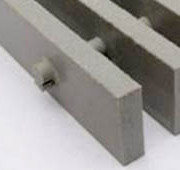 We understand the needs of contractors and owners – we have a long history of supplying fiberglass reinforced pit grates for  facilities like yours. Whether your operation is automated or hands-on, we have the drain and trench grate options for safe operations. Our pricing and service experts are standing by with fiberglass grating in stock and expedited shipping. We commit to supply your  project with molded or pultruded Fiberglass Pit Grating at the best possible price with the lowest freight charges.